ReBin Newsletter 2021 -N°1
Year 2021: year of positive change?
Dear Friends of ReBin,
These last months have been devoted to the planning of new projects in Benin , to the publication of a book for youth , to the strengthening of the governance of our site in Toffo (Benin) and the programming of the new website rebin.org which has been online for a few days. All of the ReBin teams are grateful for your mobilization, whatever form it takes. The messages you send us, your donations, your volunteer actions, our vision to which you contribute or that you share help to strengthen our daily actions and give us the strength necessary to face new challenges in a health and human context that is still as difficult.
Your commitment to our side is more decisive than ever. Our teams work tirelessly to offer solutions to the main environmental problems and transform the risks caused by pollution into opportunities. Monthly donations are one of the most effective ways to support the ReBin Foundation . Several members have also told us that direct debits make their lives easier. For our part, these withdrawals reduce our administration and fundraising costs, which increases the impact of each franc paid. They also allow us to have stability in our funding and to be able to continue our mission and our work on the ground.
Thank you in advance for your generosity and your commitment by our side to defend a more sustainable economy and a more united society.
Take care of yourself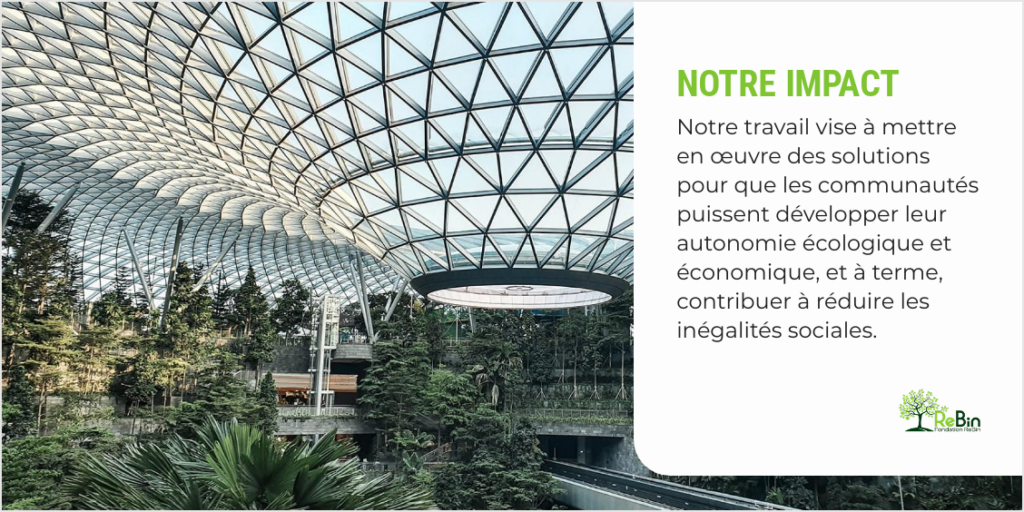 Share this article